Backgrounds:
Series 1


PILOT EPISODE, 2022
Art for the pilot episode of a vertical-format Holler series. The story follows a shy teenage boy and tiny demon babysitter, and takes place in a Preparatory school at the heart of the city and, occasionally, Hell.

Michelle and Ale directed the initial story writing, character designs, and script writing. Once the script was finished, I led the production on the storyboard, animatic, background paint and layout.

Due to our small team and tight deadlines, we designed our "concept art" on the go. All storyboard, background, and color designs by me unless noted otherwise.
The Design Process
1. Initial Storyboard
2. Research & Reference
3. Sketch & Color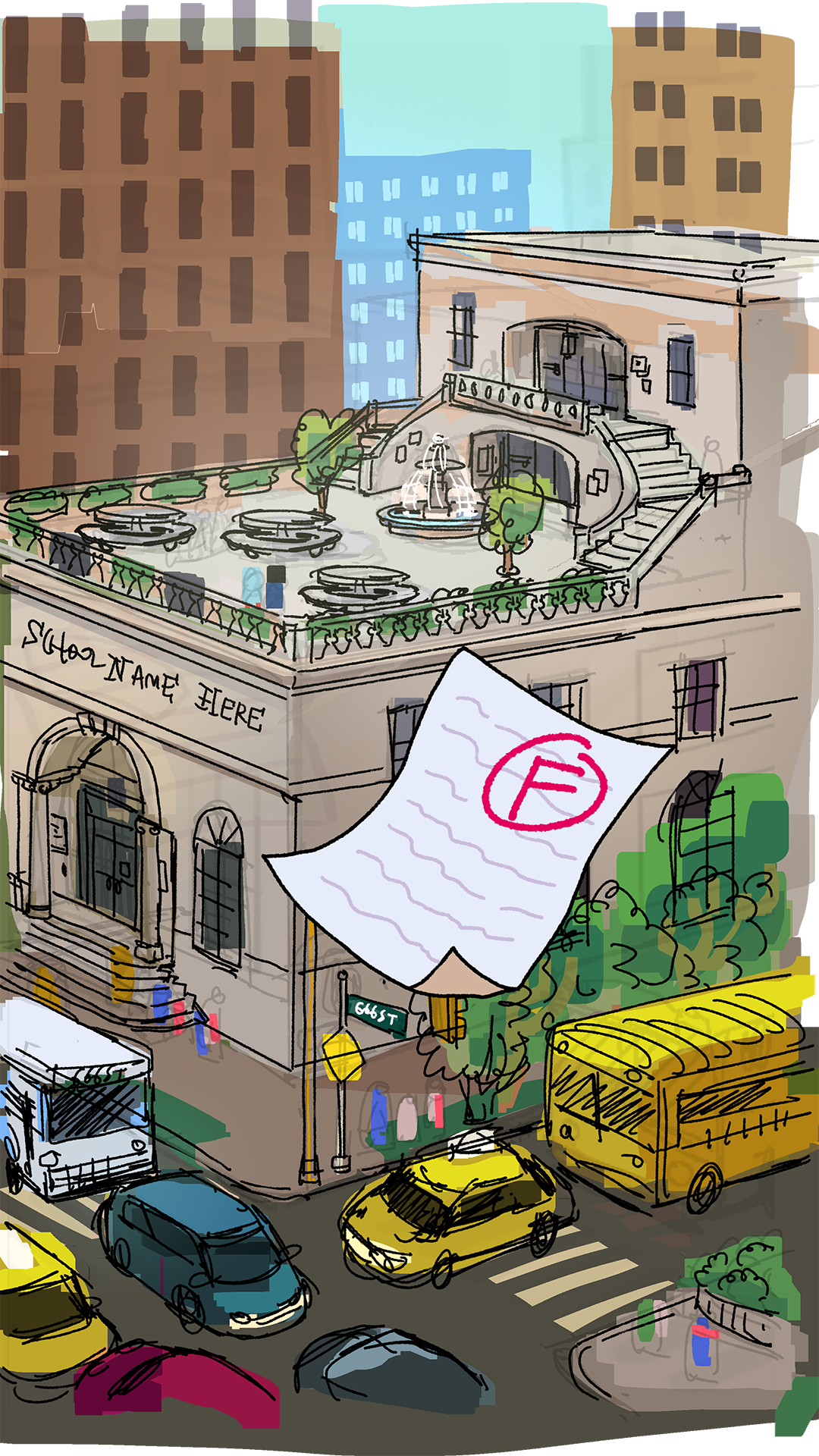 4. Cleanup & Paint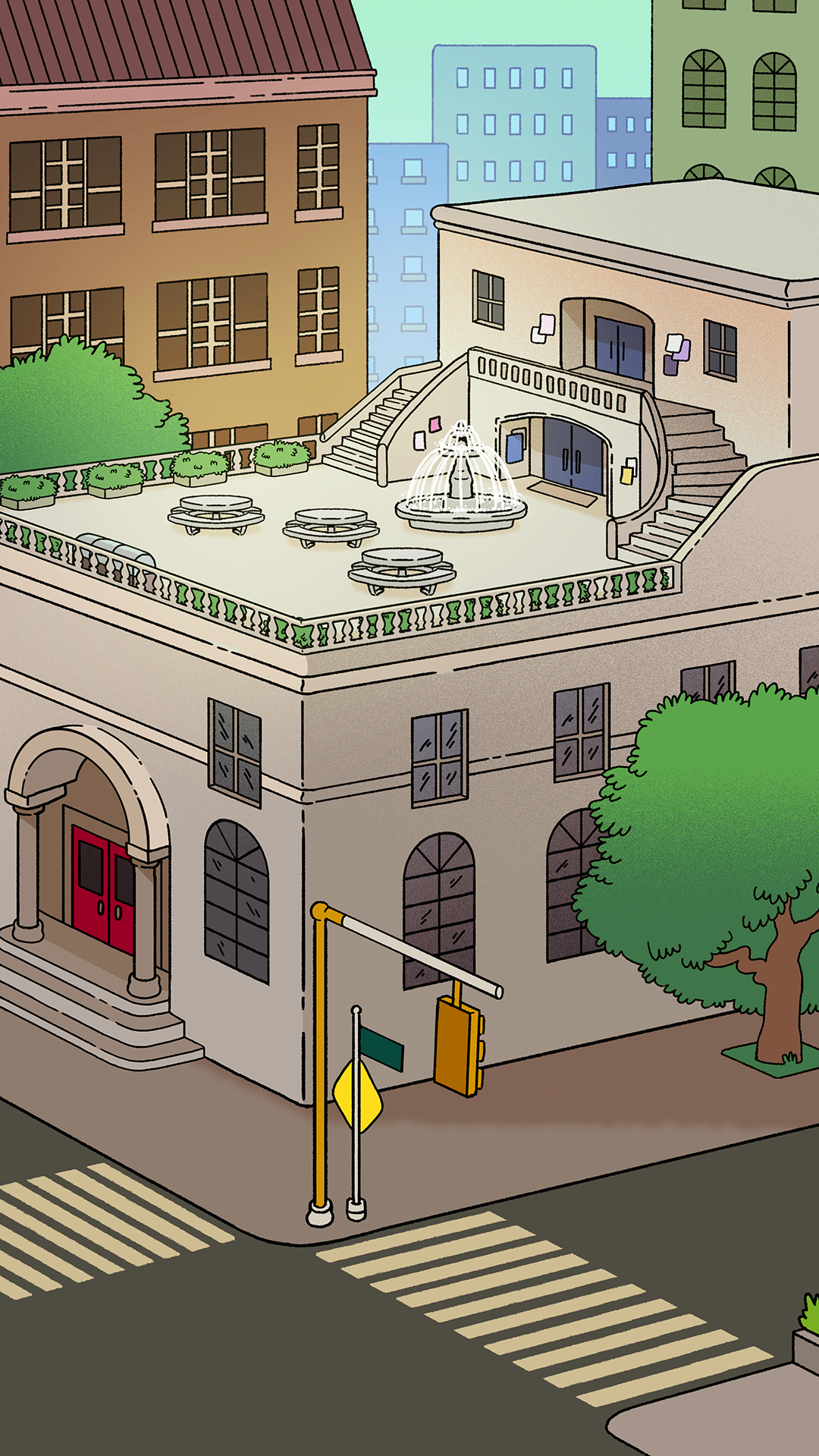 Final Background Artwork
The Pan into Hell

In the pilot, 3 bullies get sent to hell.

The camera pans up showing a few demonic scenes, including a cavern full of flying demons, a funny little torture chamber, and then Hell's corporate office. The camera pans back down to the bullies screaming.
Bully designs: Ale Cruz, Michelle Porucznik
Demon designs: Ale Cruz
1. Initial Storyboard
2. Lineart
3. Color
4. Character layouts for animation