Bunki Buns
OLOBOROUS GROUP • 2022
I was approached by the Oloborous Group to create the branding, visual identity, and packaging designs for their new takeout restaurant, Bunki Buns.

The restaurant sells buns called pirozhki, a popular street food in Eastern Europe.

Bunki Buns have 3 distinct shapes, and the task was to design 3 characters that would make the brand recognizable and fun.

💛 Sweet: Chocolate, Poppy, Apple
︎ Savory: Beef, Chicken, Fish
▲ Veggie/Vegan: Cabbage, Potatoes, Cheese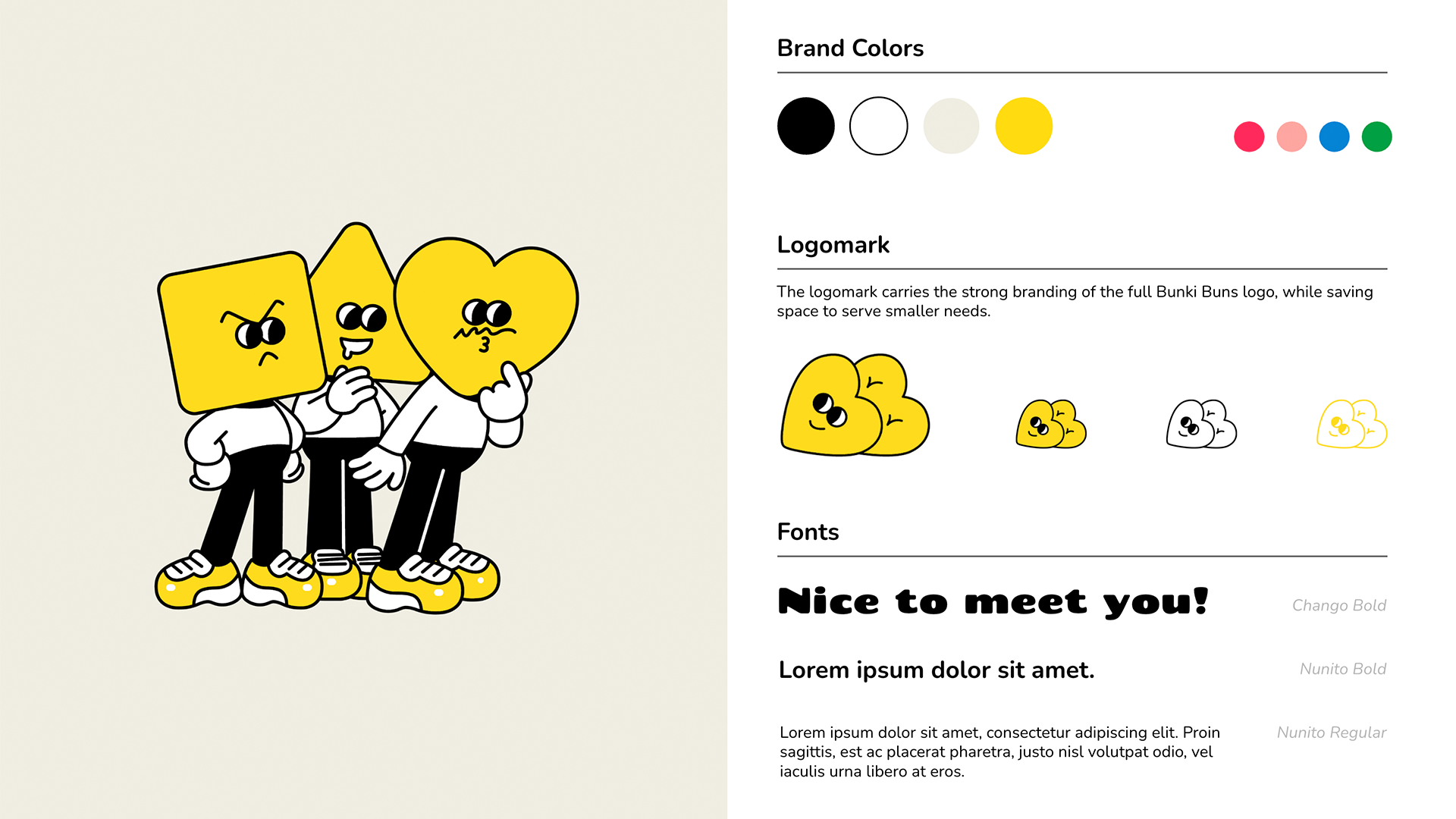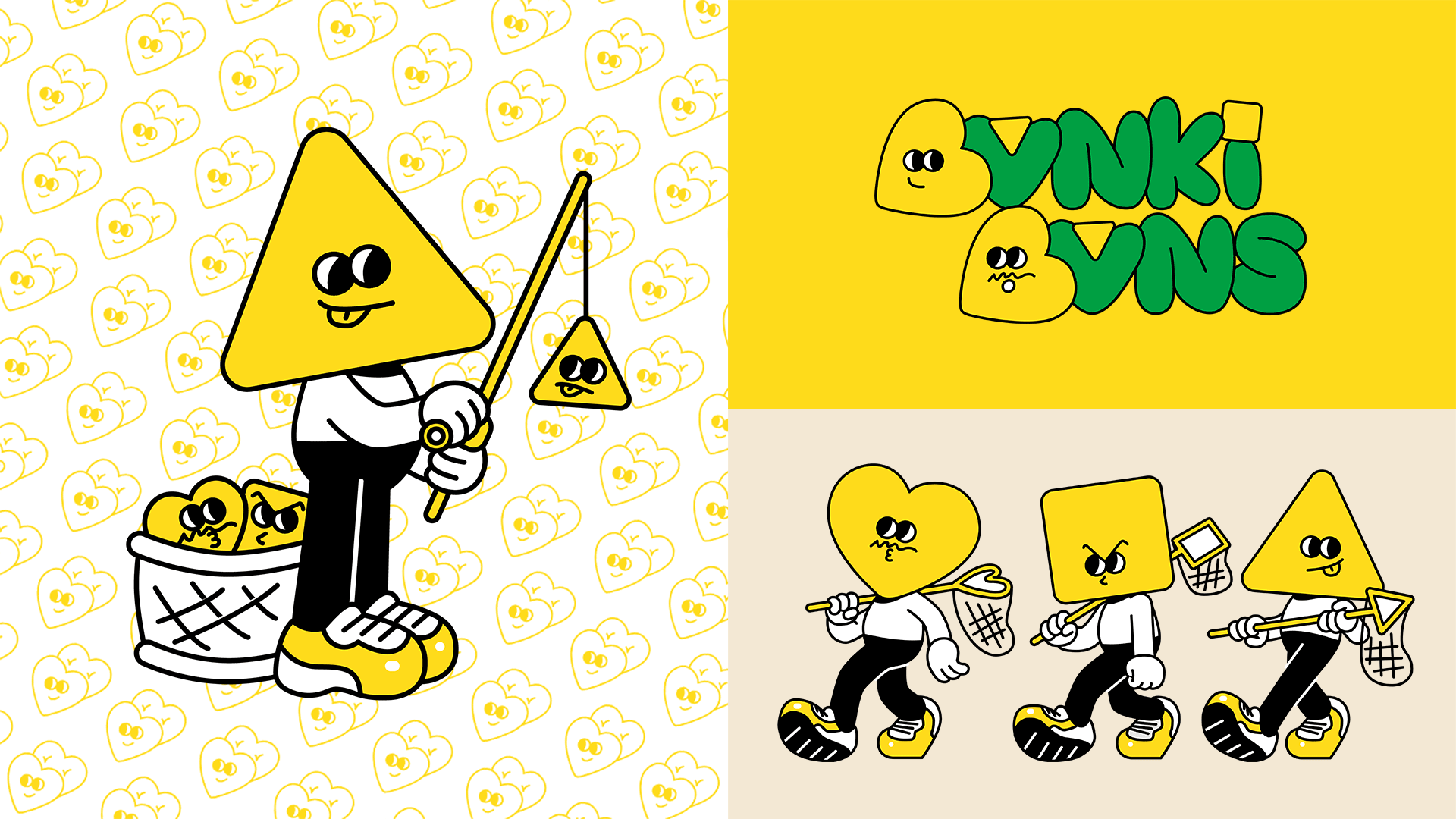 Outro App
BRIEFCLUB • 2022
UI/UX design, website landing page, brand identity, and mock-up animations for Outro, a minimal music/podcast streaming app. Created for Briefclub.

A Good Boy: Premium Kibble for the Best Boy
Brand identity, packaging designs, two email designs, and goodies for A Good Boy, a dog food company. Created for Brand Brief, a one-week design challenge.
CHALLENGER
Brand.Brief
ROLE

Brand Identity
Motion Graphics
3D Illustration
Copywriting

Emails for days
Marketing email designed for everyday use, playing on Brand Brief's original prompt, "Dog food for your loved ones."

Doggo feature: Holiday edition
Since the design challenge took place during Christmas week, I also made a seasonal email.




Nothing goes to waste!
The algorithm loves reels, so I repurposed my work into "how to" videos for my social media channels.
Beary Bites
BRIEF YOURSELF • 2022
Brand identity kit for Beary Bites, a clean, organic granola bar brand. Includes designs for the individual granola bars, a variety box, and smaller combo packs. Created for Brief Yourself.
This project won the popular vote on Brief Yourself's
design contest
on December 2022.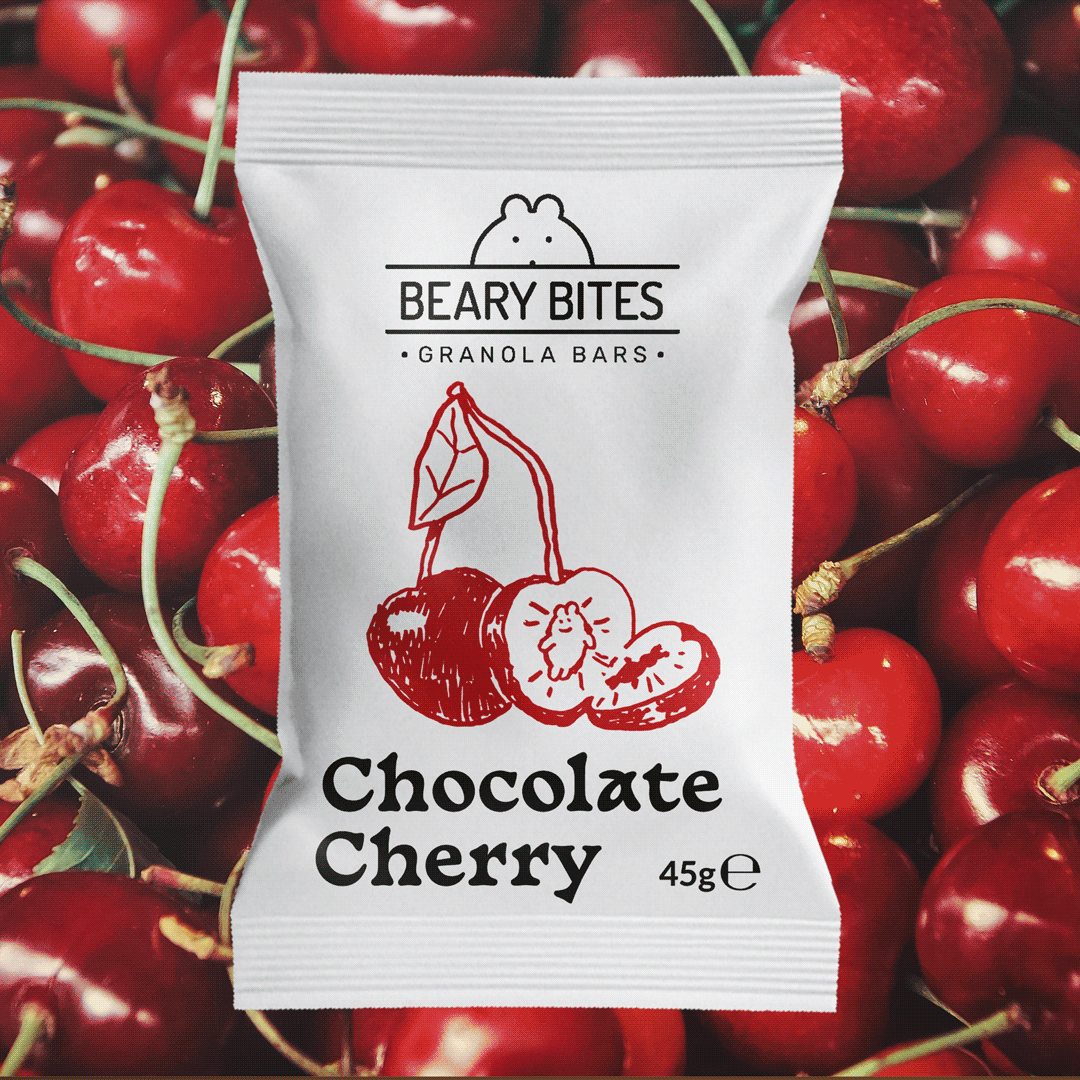 Social Media
VIDEO REELS
Cross-platform assets promoting my animations, merchandise, and donation campaigns. Edited for Instagram Reels, TikTok, Youtube Shorts, and Twitter.
On Instagram, my top 3 art programs has gained 600+ new followers, 260k views, 20.8k likes, 22k bookmarks, and 6k shares.
SUPER SECRET SALE
Posts promoting a 6-day popup sale of my hand-screenprinted merchandise, featuring the elusive Bearnana.
I also ran meme polls on Twitter and Instagram.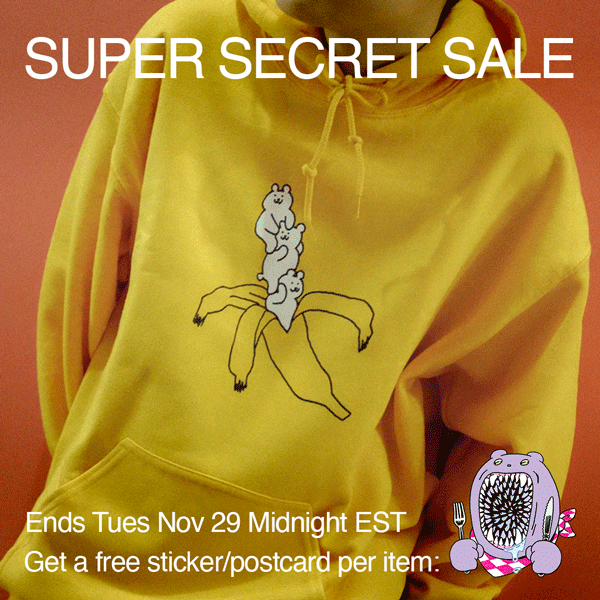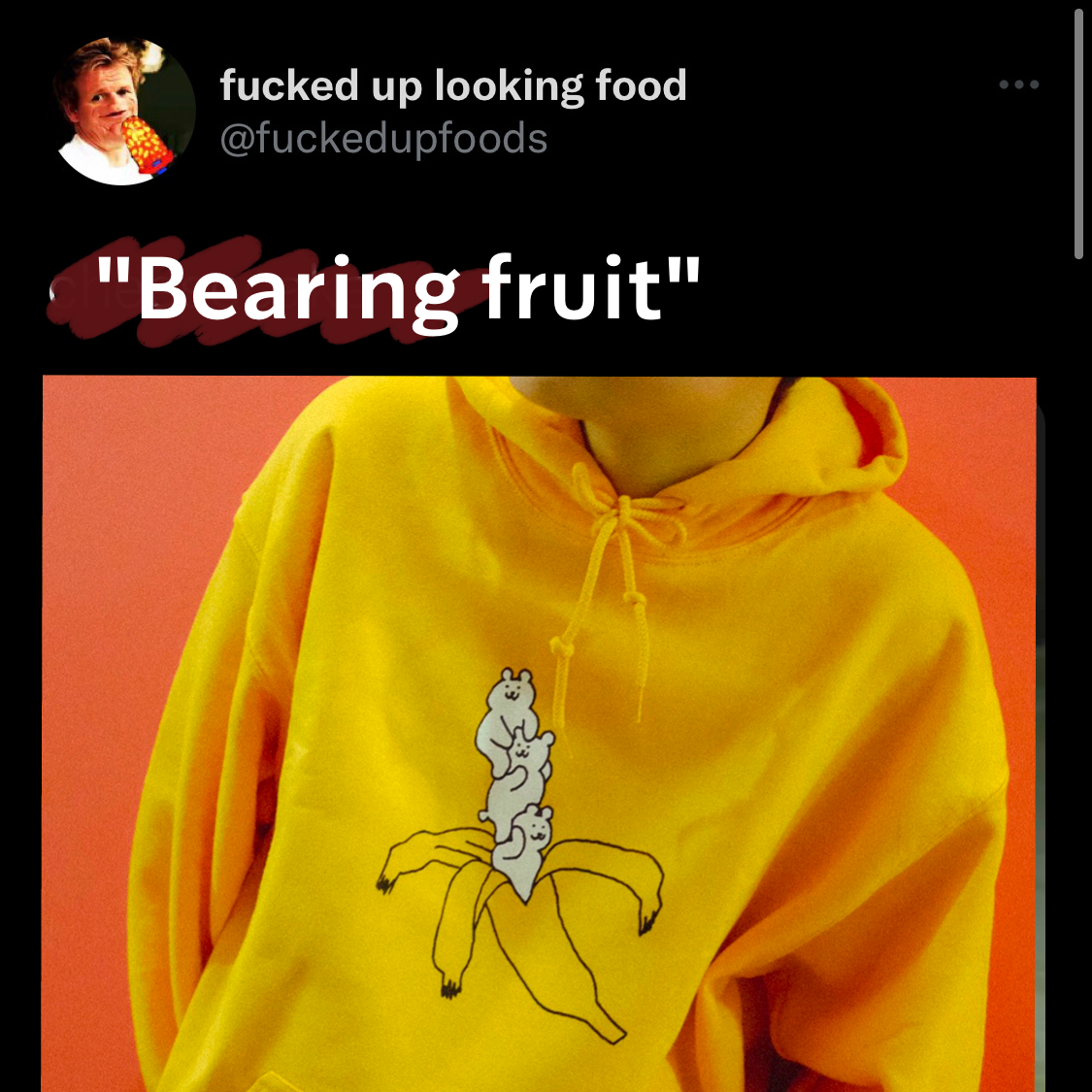 PRINT SOCIAL CAMPAIGN
Posts sharing results from our Mid-Autumn Festival collaboration.
100% of my profits was donated to besea.n, an organization working to support East and South East Asian communities.
SEASONAL GREETINGS
Select illustrations for the holidays, new years, and Chinese New Year.